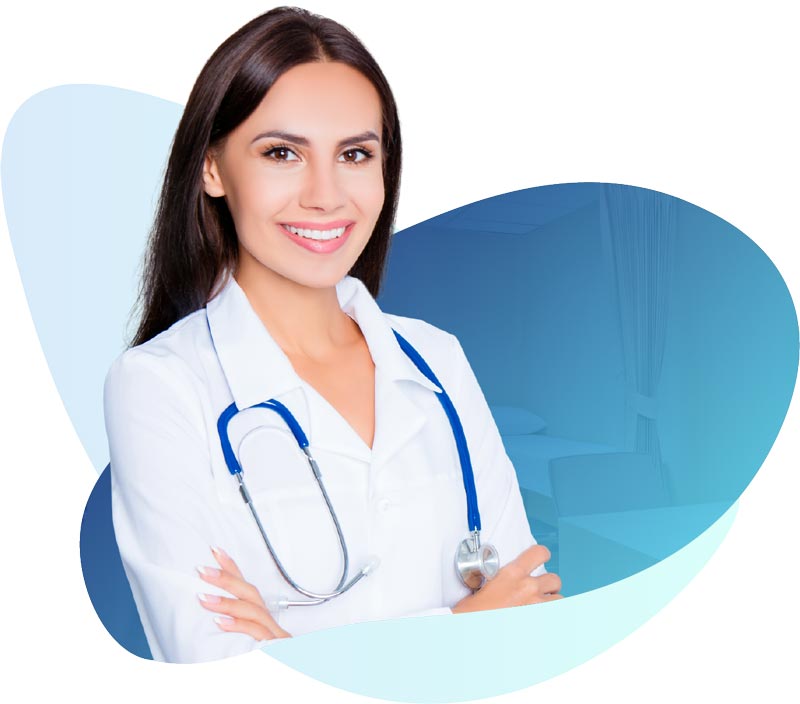 Serve your patients, grow your practice.
ImPACT Applications has helped thousands of healthcare providers and sports organizations to improve their concussion care while growing their practices, getting reimbursed, and managing liability.
baseline and post-injury tests administered worldwide as part of a comprehensive concussion assessment.
providers trained in concussion care to effectively assess and manage concussions in their work setting.
peer-reviewed and independent studies proving the validity and effectiveness of our concussion care tools.
Learn how to build a thriving concussion care practice.
Take valuable lessons from your peers and discover what you need to succeed in the concussion management space..
Franciscan Health Sports Medicine realized physicians were not prepared to treat concussions in rural parts of Indiana. With ImPACT Applications' tools and training, they have developed a network of concussion experts who are transforming care for their community and over 14,000 athletes they service across 29 different schools.
With a growing focus on concussions in sports, Utica National saw a need for school policyholders to strengthen their concussion protocol. ImPACT Applications' tools, with the ability to conduct at-home baseline testing, improved efficiency and increased access to baseline testing for student-athletes.
Understanding the urgency of concussion care in high schools, Premier Health had a vision to expand its concussion program. They used ImPACT Applications' tools and training to create a system-wide concussion management program backed by key stakeholders. What started as serving a handful of schools, grew to sports leagues, first responders, and nearly 40 school districts and colleges in Southwest Ohio.
The disconnect between schools, athletic trainers, and clinical staff once made continuity of care a tough job for Lubbock Sports Medicine. Facing new concussion care laws, they created their concussion protocol and started using ImPACT Applications tools to work collaboratively with others while growing their practice and getting reimbursed.
After seeing patients visit their urgent care with head injuries, Righttime Medical Care saw an opportunity to become a go-to provider for concussion care. Their tool of choice, ImPACT Quick Test, helped them stay nimble and get ahead of the competition. Importantly, they've been able to justify using ImPACT Applications' tools because insurance companies see it as value added.
Despite their peers not taking concussions seriously, Concussion Solutions proactively started an outreach program with local high schools. Along with education, ImPACT Applications tools helped them acquire new patients in their network and become the area's premier provider while getting reimbursed.
With new concussion care laws, NYSIR recognized their insured schools needed an objective tool to manage concussion risks. ImPACT Applications tools, a choice based on scientific evidence and ease of use on a district level, helped them make sure every school had access to the same protocols.
Realizing patients had to travel to several locations to get the concussion care they needed, Banner Health started offering comprehensive care under one roof. Thanks to utilizing ImPACT Applications tools, they receive reimbursement that helps them scale their concussion care. They created a clinic where patients come for baseline testing, concussion assessment, and rehabilitation.
Seeing patients suffering because they weren't able to get the concussion care they needed, Stamford Health decided to create a comprehensive program that addressed their patients' needs. They use ImPACT Applications tools and are reimbursed well for their services. Combined with proper training, they've become a concussion care home in their community.
Ready to build best in class concussion care practice?
Share your email to get in touch with one of our advisors and get suggestions tailored to your practice.